University Alliance Ruhr (UA Ruhr)
Along with the Ruhr-Universität Bochum and the University of Duisburg-Essen, the TU Dortmund belongs to the University Alliance Ruhr (UA Ruhr), which was founded in 2007. "Better together" - under this motto, the universities and research institutes of the Ruhr region are growing together more and more. There are now over 100 collaborations in research, teaching and administration.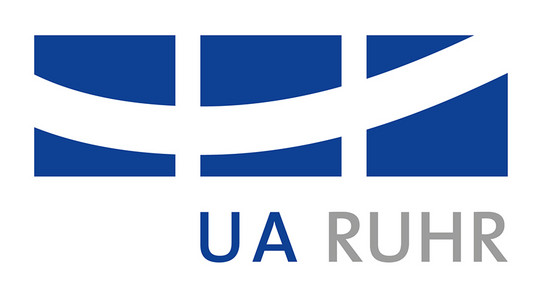 If you are enrolled at one of the UA Ruhr universities, you have the opportunity to attend courses at one of the other partner universities without paying additional fees.
Information on studying within the framework of the University Alliance is available on the UA-Ruhr website.
If you are interested, please use the application for admission to courses. You will also find further information on the procedure.
Joint Master's Program "Econometrics
Since the winter semester 2019/20, TU Dortmund University, Ruhr University Bochum and University of Duisburg-Essen have been offering a joint degree program: The four-semester English-language master's program "Econometrics" brings together economics, mathematics and statistics. The new offering is aimed at students with excellent English skills who have a bachelor's degree in mathematics, statistics or economics, and is the first program to be run by all three universities in the Ruhr region. Coordinated schedules allow for efficient study across locations.
Further information on the study program and admission requirements