Get active
University Sports
Sports provide the most important counterbalance to learning, research, work and study. Exercise keeps body and mind fit. For this reason, university sports offer students and employees of TU Dortmund University and the Dortmund University of Applied Sciences a wide variety of opportunities to become active every semester with over 75 different sports, a fitness studio directly on campus and numerous sporting events such as the Campus Run.
University of the year 2021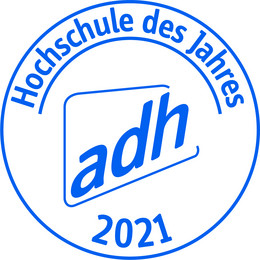 The German University Sports Association (adh) has named TU Dortmund University as University of the Year 2021 for its work in recent years and for its pioneering role in the rapid implementation of online offerings in the Corona pandemic.
To top of page