Alumni
Maintain Contacts and Use Synergy Effects
You are a graduate of TU Dortmund University and would like to stay in touch with your alma mater after graduation? We are delighted to hear that! Here you will be informed about the alumni offer of TU Dortmund University and can register directly.
It is exciting to keep in touch with your university, as social networks and professional development opportunities through your alma mater can be particularly useful for the success of your professional and private life. Whether through the alumni network, alumni associations or an international network, TU Dortmund University maintains contact with its former students and gives them the opportunity to maintain contacts, take advantage of synergy effects and always keep up to date.
Alumni Network of TU Dortmund University
The Alumni Network is the central contact and information network for alumni of all faculties at TU Dortmund University. Membership is free of charge. As a member of the central alumni network, alumni benefit from a wide range of offers. For example, you can subscribe to the newsletter and many other print media and always receive the latest cross-faculty information from research, teaching and university life.
Alumni Associations of the Departments
Even when you have finished your studies, you do not have to lose contact with your work group or department. With a wide range of activities, the alumni associations of Technical University of Dortmund are the home for all former Dortmund students. They offer the ideal framework for meeting former fellow students, continuing their education, or being informed "first-hand" about the latest findings in science and research.

Overview Alumni Associations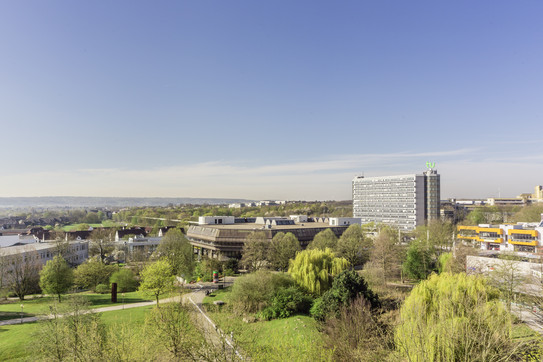 TU Dortmund maintains international contact with former international students, scientists and friends of the university across all faculties. The connection to TU Dortmund University is thus maintained even after the completion of the study or research stay in order to contribute to the internationalization of academic cooperation. International Alumni are supervised by the International Office.
Since July 2021, we have been taking a closer look at our alumni with a new series. In the series "Alumni im Porträt", we present alumni who are members of our network.
Enjoy reading the portraits and getting to know our alumni.
To top of page