STUDENT ID
Digital Student ID Card
Since 1 March 2022, as a student you can find the tile "Student ID" in the personal area of the TU app when you log in there with your university account. The new function replaces the old student ID card in the form of the UniCard, and you can generally use it for the same services as the previous card in credit card format.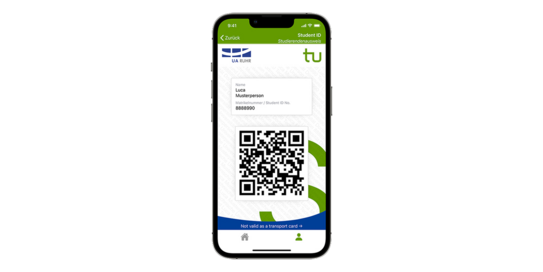 The UniCards in use so far will be recognized as photo ID during a transitional period until the end of 2022. If you do not have a smartphone or do not want to use the TU app, you can continue to identify yourself as a student with your (printed or digital) enrollment certificate. Both the enrollment certificate and the Student ID are only valid (as before) in conjunction with official photo ID.
Should you have any further questions, please contact the ITMC Service Desk (e-mail to ITMC, Tel.: (0231) 755-2444).