President
Prof. Dr. Manfred Bayer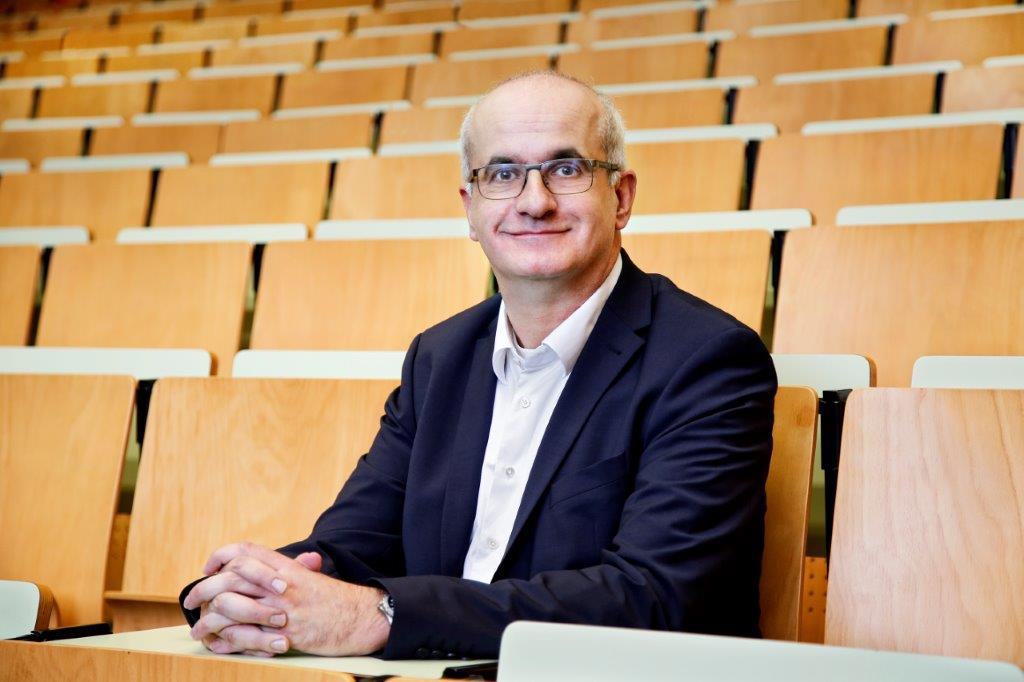 Professor Manfred Bayer was elected the new president of TU Dort­mund Uni­ver­sity on 24 April 2020. The physicist took office on Sep­tem­ber 1, 2020, succeeding Prof. Ursula Gather. The President represents TU Dort­mund Uni­ver­sity externally and the rectorate within the uni­ver­si­ty. He has the authority to issue guidelines for the uni­ver­si­ty and heads the rectorate as well as being responsible for the following areas: Structural and Development Planning, Com­mu­ni­ca­tion, Diversity, and Public Relations.
Originally from Franconia, Professor Manfred Bayer was appointed as professor for "Experimental Physics with a Focus on Spectroscopy of Condensed Matter" at TU Dort­mund Uni­ver­sity in 2002 at the age of 36. His outstanding re­search results appear regularly in re­nowned scientific journals. Professor Bayer has a large network of in­ter­na­tio­nal contacts and – as spokesperson of the first German-Russian Collaborative Research Center of the German Research Foun­da­tion – especially cultivates the partnership with St. Pe­ters­burg. He has been honored several times for his excellent re­search work, among others as Fellow of the American Physical Society (2012) and Member of the Russian Academy of Sciences (2017).
As a UA Ruhr professor, Manfred Bayer is also in close contact with the neighboring universities in the Ruhr area. As co-initiator of the popular lecture series "Between Breakfast and Borussia", he also knows how to inspire a broad audience for physics topics.
Prof. Dr. Manfred Bayer
Cam­pus Süd
Au­gust-Schmidt-Straße 4
44227 Dort­mund
Phone: +49 (0)231-755 7550
E-Mail
Management of the rectorate
Lena Jeskulke
Cam­pus Süd
Wilhelm-Dilthey-Straße 2
44227 Dort­mund
Room: 201a
Phone: +49 (0)231 755 2563
E-Mail