President
Prof. Dr. Manfred Bayer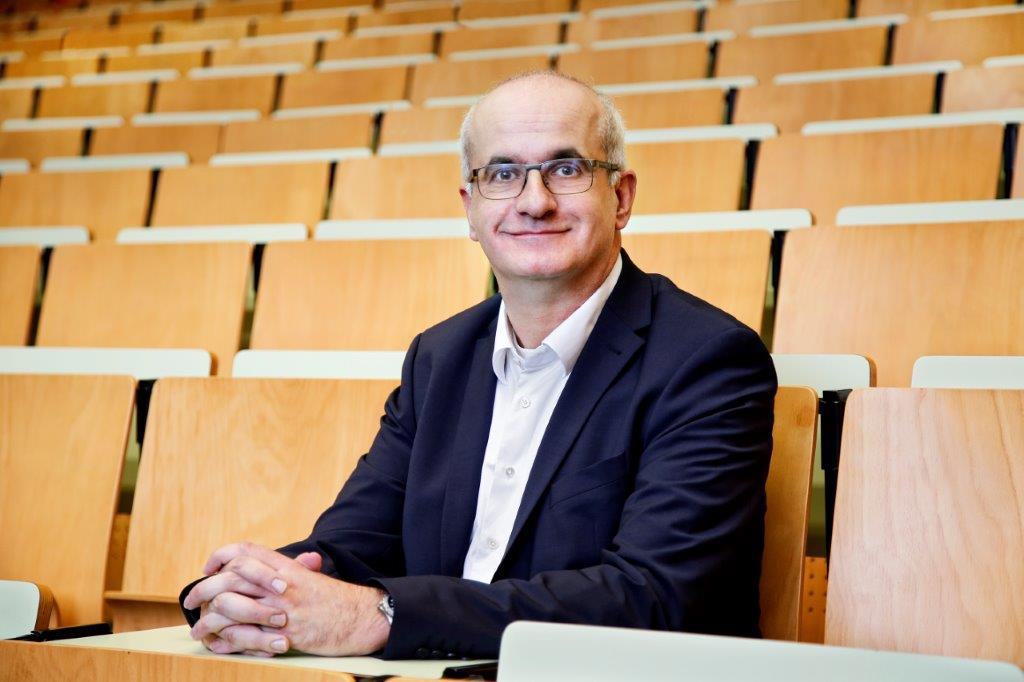 Professor Manfred Bayer was elected the new president of TU Dortmund University on 24 April 2020. The physicist took office on September 1, 2020, succeeding Prof. Ursula Gather. The President represents TU Dortmund University externally and the rectorate within the university. He has the authority to issue guidelines for the university and heads the rectorate as well as being responsible for the following areas: Structural and Development Planning, Communication, Diversity, and Public Relations.
Originally from Franconia, Professor Manfred Bayer was appointed as professor for "Experimental Physics with a Focus on Spectroscopy of Condensed Matter" at TU Dort­mund University in 2002 at the age of 36. His outstanding research results appear regularly in renowned scientific journals. Professor Bayer has a large network of in­ter­na­tio­nal contacts and – as spokesperson of the first German-Russian Collaborative Research Center of the German Research Foundation – especially cultivates the partnership with St. Petersburg. He has been honored several times for his excellent research work, among others as Fellow of the American Physical Society (2012) and Member of the Russian Academy of Sciences (2017).
As a UA Ruhr professor, Manfred Bayer is also in close contact with the neighboring universities in the Ruhr area. As co-initiator of the popular lecture series "Between Breakfast and Borussia", he also knows how to inspire a broad audience for physics topics.
Prof. Dr. Manfred Bayer
Campus Süd
August-Schmidt-Straße 4
44227 Dortmund
Phone: +49 (0)231-755 7550
E-Mail
Management of the rectorate
Lena Jeskulke
Campus Süd
Wilhelm-Dilthey-Straße 2
44227 Dortmund
Room: 201a
Phone: +49 (0)231 755 2563
E-Mail