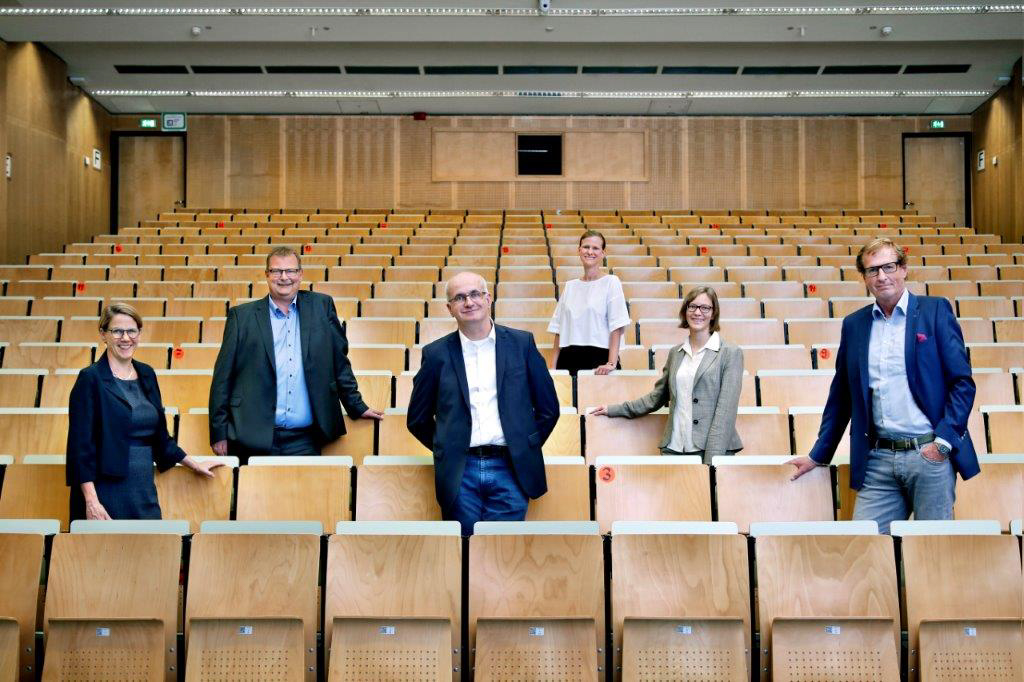 The rectorate is the top managerial body of the uni­ver­si­ty. Its tasks include strategic planning and development, the allocation of the needed positions and funds, and evaluation of the uni­ver­si­ty's performance. The rectorate is also in charge of all affairs and decisions that are not explicitly assigned to other entities.
Where necessary, the rectorate defines the specific competencies of uni­ver­si­ty entities. It issues an annual review of uni­ver­si­ty performance and provides an opportunity for student representatives in the uni­ver­si­ty senate to obtain in­for­mation on academic matters at least once a semester.
The rectorate consists of the president, who acts as its chair, four vice presidents, and the chancellor. The vice presidents are elected by the uni­ver­si­ty council and confirmed by the senate.